A Garden of Many Medicinal Plants
A couple of weeks ago I was in London for a visit to Westminster Abbey Gardens with the Herb Society London Group, and took the opportunity to continue the herb theme with a trip to Chelsea Physic Garden. It has been in the press recently with the unveiling of the new Garden of Medicinal Plants, so perfect timing for my first visit.
What a friendly place! I was greeted warmly and had a quick look round before the next optional tour was due to start. I had wondered if I had sufficient attention span after touring the Abbey gardens in the morning, but I'm glad I did. I picked up so much more of interest by listening to our guide Marion (a volunteer) than I would have otherwise.
The short dictionary definition of a herb is "any plant with leaves, seeds, or flowers used for flavouring, food, medicine, or perfume", so a large proportion of the plants at Chelsea Physic Garden qualify! It is London's oldest botanic garden, having been founded in 1673 by the Worshipful Society of Apothecaries. As well as herbs, the garden contains many trees, shrubs and plants of decorative as well as historical interest.
I arrived on Tues 29th April to find a brand new statue of Sir Hans Sloane, benefactor of the garden, ready and waiting for the official opening of the new Garden the next day. I was immediately inspired by the news that this was the man that brought drinking chocolate to the UK!

Here are some of my favourite areas: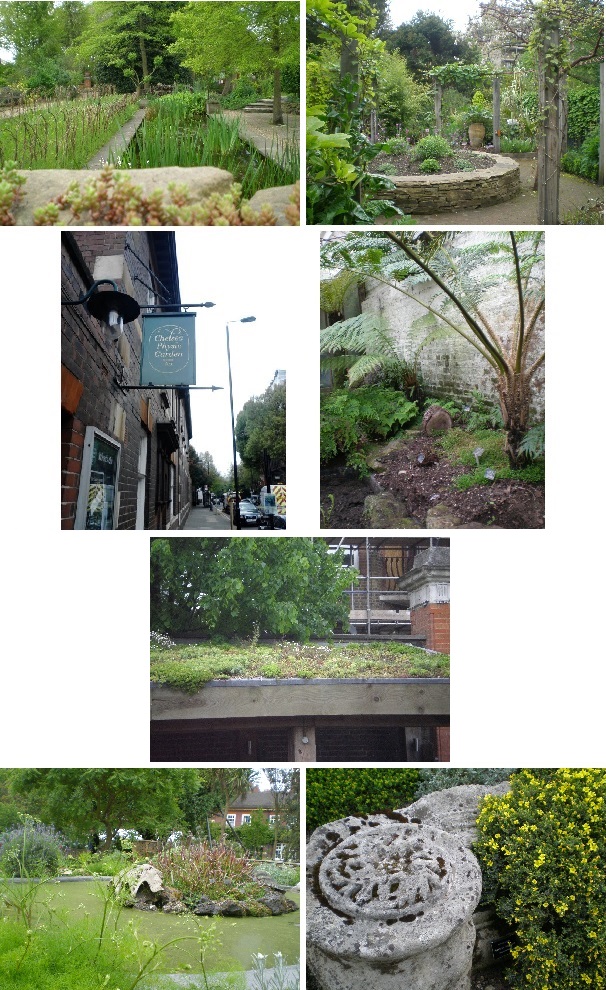 And some interesting plants:
What a glorious way to spend an afternoon! Thoroughly recommended.
Find out more about Chelsea Physic Garden and the Garden of Medicinal Plants
Written by Ruth (Social Media Advisor and herb enthusiast).