A few weeks ago, Garden Organic at Ryton was kind enough to host our latest Herb Society committee meeting. I was pleased to get the chance to meet the new trustees, as well as Lynne and Karen from our office.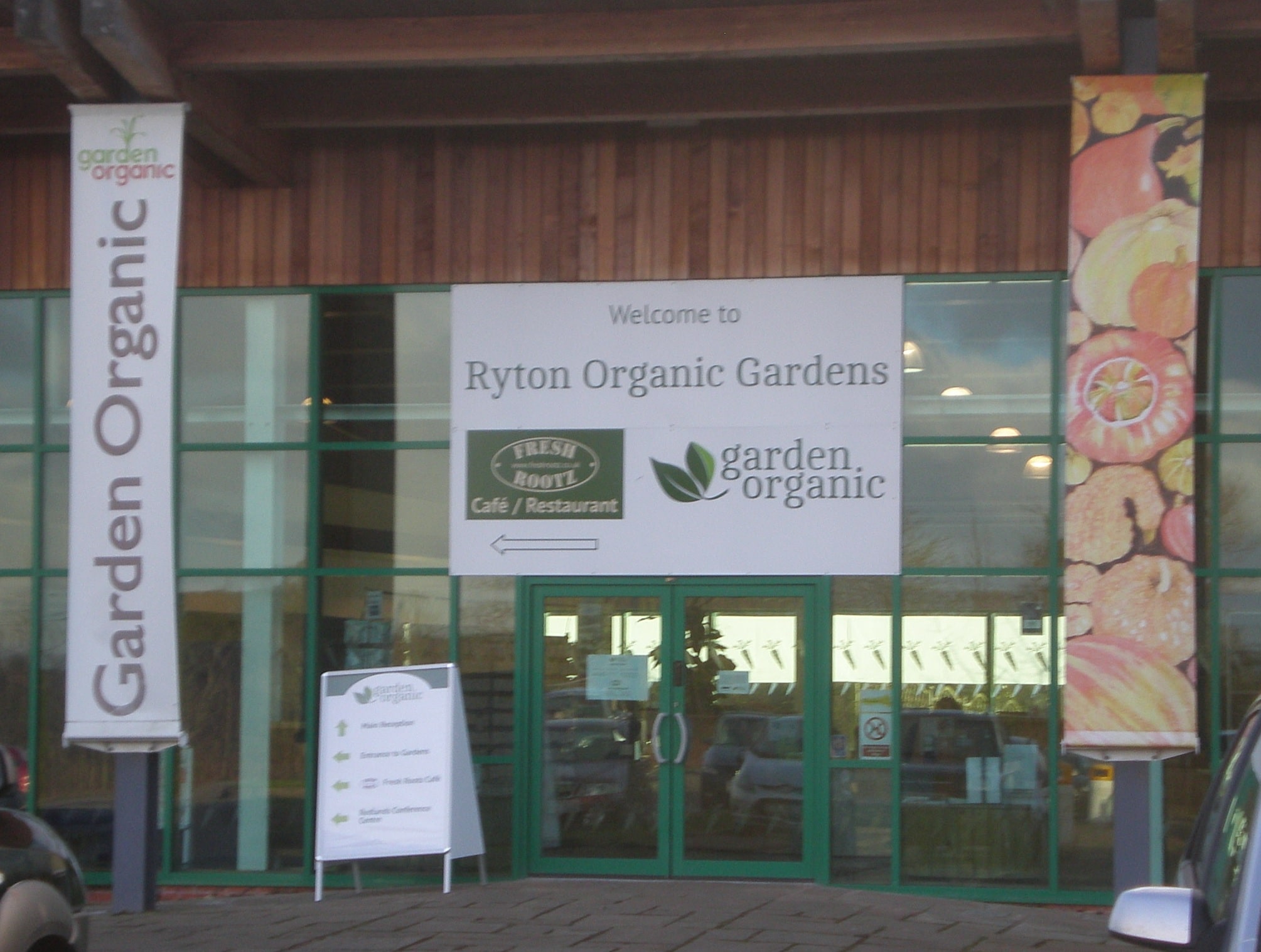 It was a really cold January day, but the sun did come out briefly for us to look around the garden! Chief Executive James Campbell (pictured second from right, below) showed us an area which will be developed into a new herb garden.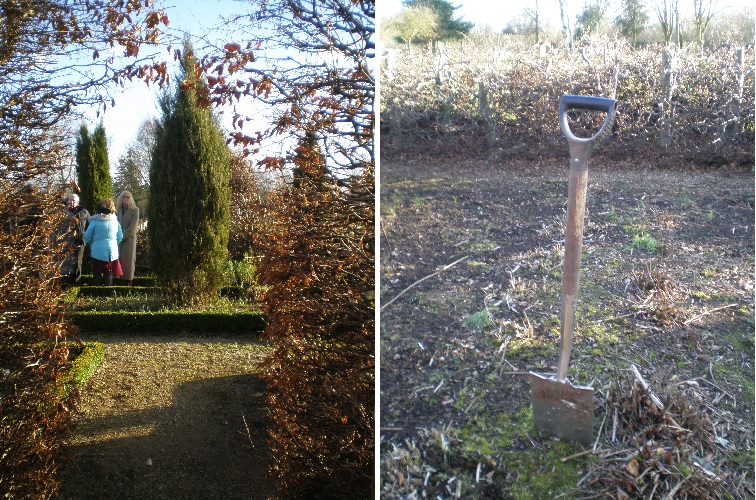 The bones of the currently empty garden are well-defined and elegant. The existing herb garden is well-labelled, although James did comment that labels have a habit of going missing – something I also heard at Isle of Wight Lavender when I visited them!
Looking particularly good in the wintry herb garden were some creeping thymes, and skeletal physalis. The low sun in the remains of the orange Chinese lanterns was fabulous!
Garden Organic has ten acres of showcase gardens, including areas demonstrating the importance of the soil and compost, bees and wildlife. Display gardens include decorative borders as well as fruit and vegetable gardens, including the Heritage Seed library garden. It is located a few miles South East of Coventry.
Thank you James for your hospitality!
Written by Ruth Ridley