Plant spotting in Hong Kong
It was my first visit to Hong Kong this Spring and for some reason I was expecting nothing but tower blocks – I was pleasantly surprised how green it was!
Sightseeing many green spaces and parks
The Banyan Tree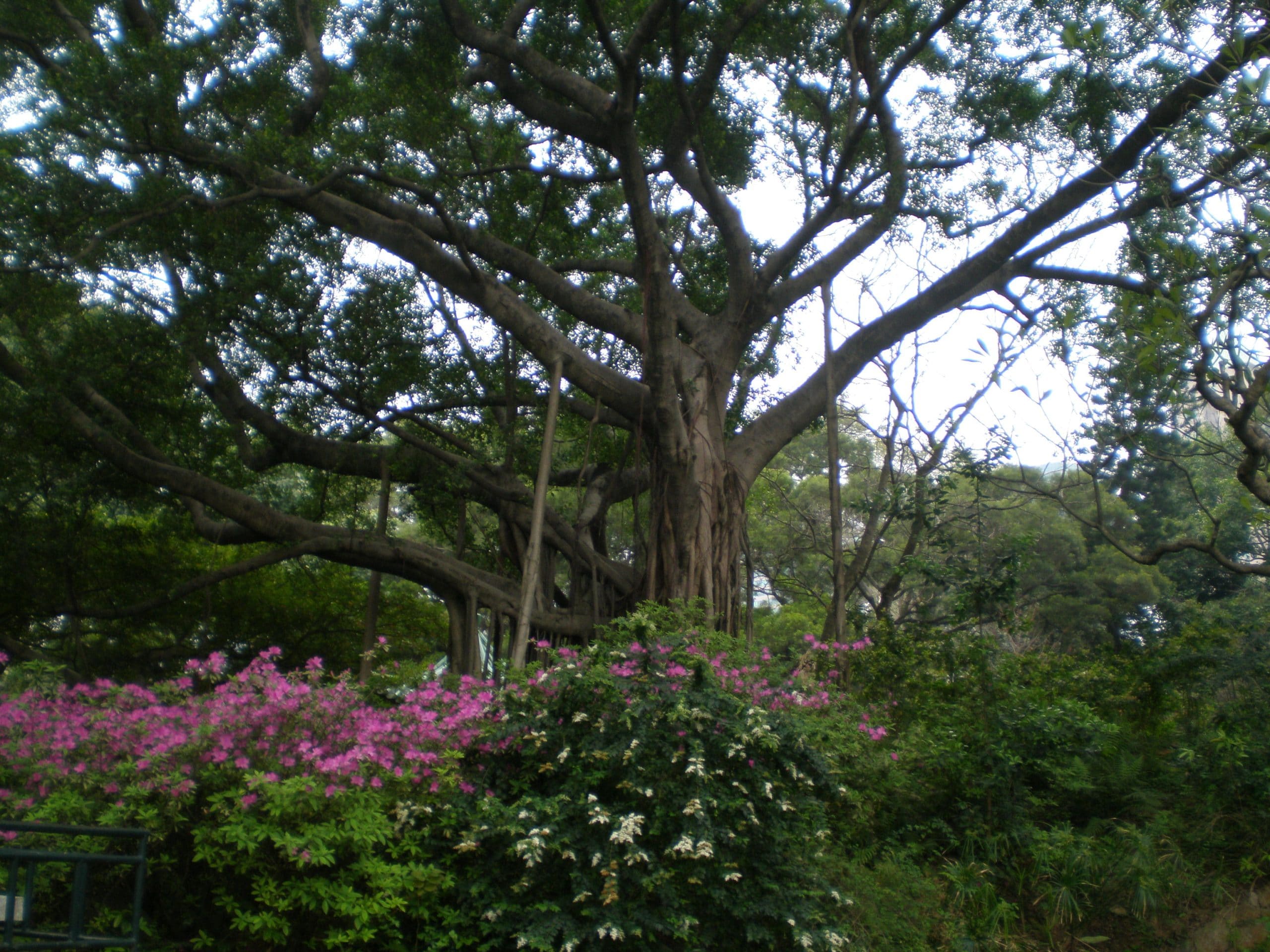 The Banyan tree Ficus Urostigma, is a culturally important tree in many countries. It is a fig tree having aerial prop roots that grow into thick woody trunks which can become indistinguishable from the main trunk. Many Hong Kong villages traditionally had a Banyan as a meeting place, the large tree being afforded respect as if it was a kindly elder.
I found this Hong Kong Banyan tree website very interesting if you'd like to find out more.

Fruit, herbs and flowers in the New Territories
A short train ride out of the city centre are the suburbs, with many families able to grow their own flowers and herbs on a garden or patio. I spotted avocado, passionfruit, and citrus fruit, and herbs like dill, rue and lemongrass.
Bauhinia the national flower
My favourite flower? The national flower of Hong Kong of course! The flag and coins of Hong Kong both feature the stylised, five-petal flower of the Hong Kong orchid tree Bauhinia blakeana. I had never seen one before, and to me it resembled an extremely blousy azalea!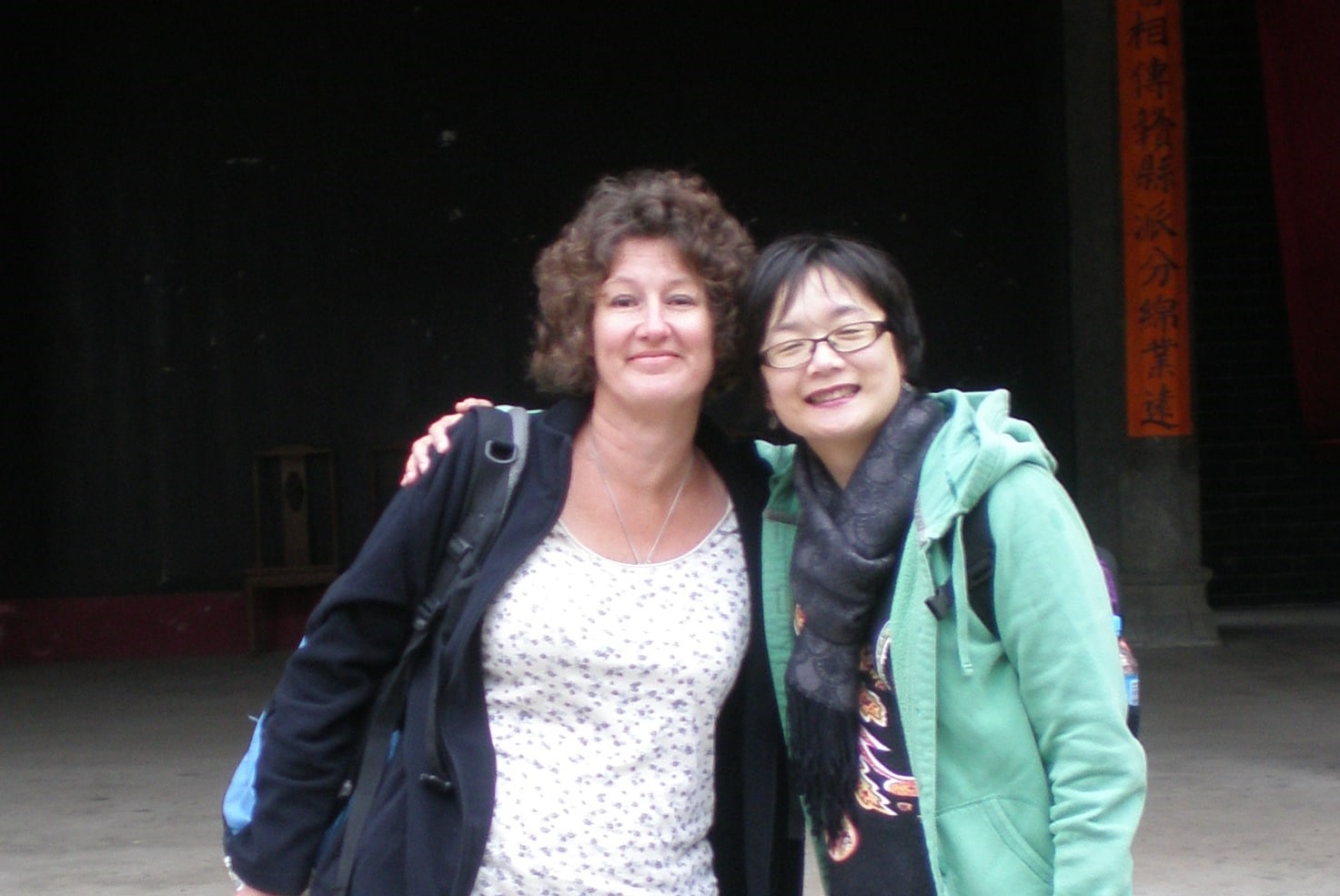 Read about our visit to Hobbiton and a lavender farm in New Zealand on the same trip.
Written by Ruth Ridley