At this time of year us gardeners are itching to get back into the garden to start preparing for the season ahead. It's still too cold to be sowing things from seed and too early to be able to source many herbaceous perennial herbs. So instead we are focusing on planning. If you've been growing for a while or even if you've just started it's always nice to try something new and grow things that can be enjoyed by other garden critters.
Here are five herbs that will encourage and support wildlife in your garden whilst also giving you joy with their appearance, fragrance or medicinal value.
1. Lavender
An obvious choice and a herb that is adored by bees and butterflies. Lavender produces plenty of flowers so you can harvest some to use and then leave the rest to be enjoyed by pollinators. Most will also produce more than one flower flourish after an initial cropping in summer.
2. Lemon balm
Its nickname 'bee balm' gives us an indication that it is enjoyed by bees who go wild for its small white flowers. As a fragrant herb it loses a lot of its flavour after flowering but good to know that the bees are benefiting from it during this period!
3. Nettle
The common stinging nettle has many applications as a medicinal herb but also supports around 40 species of insects such as butterflies and moths. Many beautiful butterflies including the Peacock, Red Admiral and Small Tortoiseshell rely on nettles. They lay their eggs on the nettles and once the larvae (caterpillars) have emerged they have an abundant supply of leaves to munch through. Due to the stings on the leaves which ward off animals and other predators, nettles are a safe haven for the butterfly to complete its metamorphosis.
4. Teasel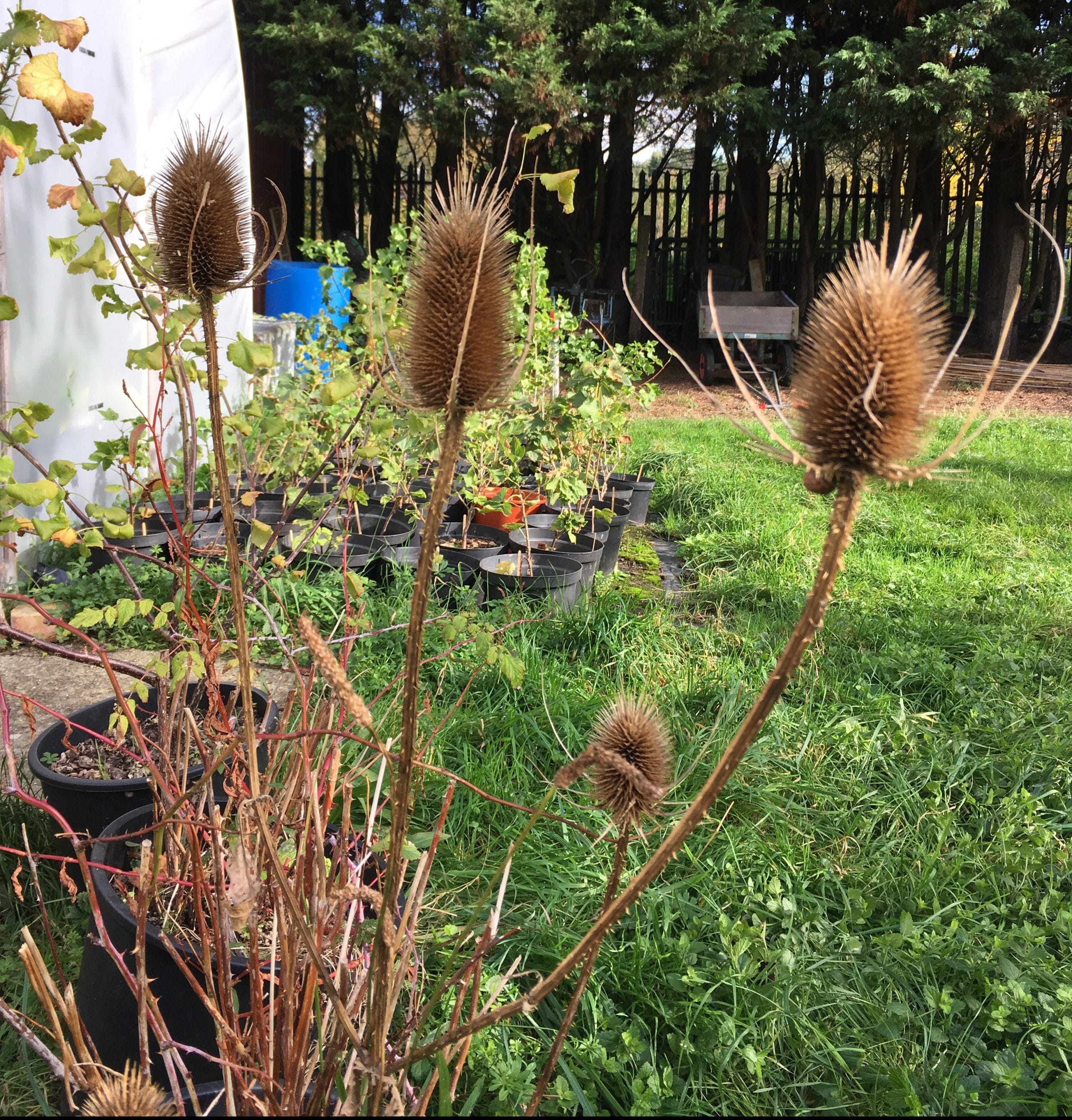 If you've ever grown teasels or seen them growing in the wild you might have noticed that they are a hive for a whole array of wildlife throughout their life. You have have seen ants farming aphids along their long stems, or ladybird larvae enjoying this aphid farm! Lacewing and hoverfly larvae also make use of farms of aphids. While in flower, teasels are visited by bumblebees and butterflies who are attracted to its sweet nectar. When the flowers are gone, teasels make a plentiful supply of seeds which are a great source of food for birds and particularly enjoyed by goldfinches. If you pick a few dried stems (they make a lovely indoor dried flower decoration) you might find you disturb a few earwigs that had also moved in!
5. Rosehips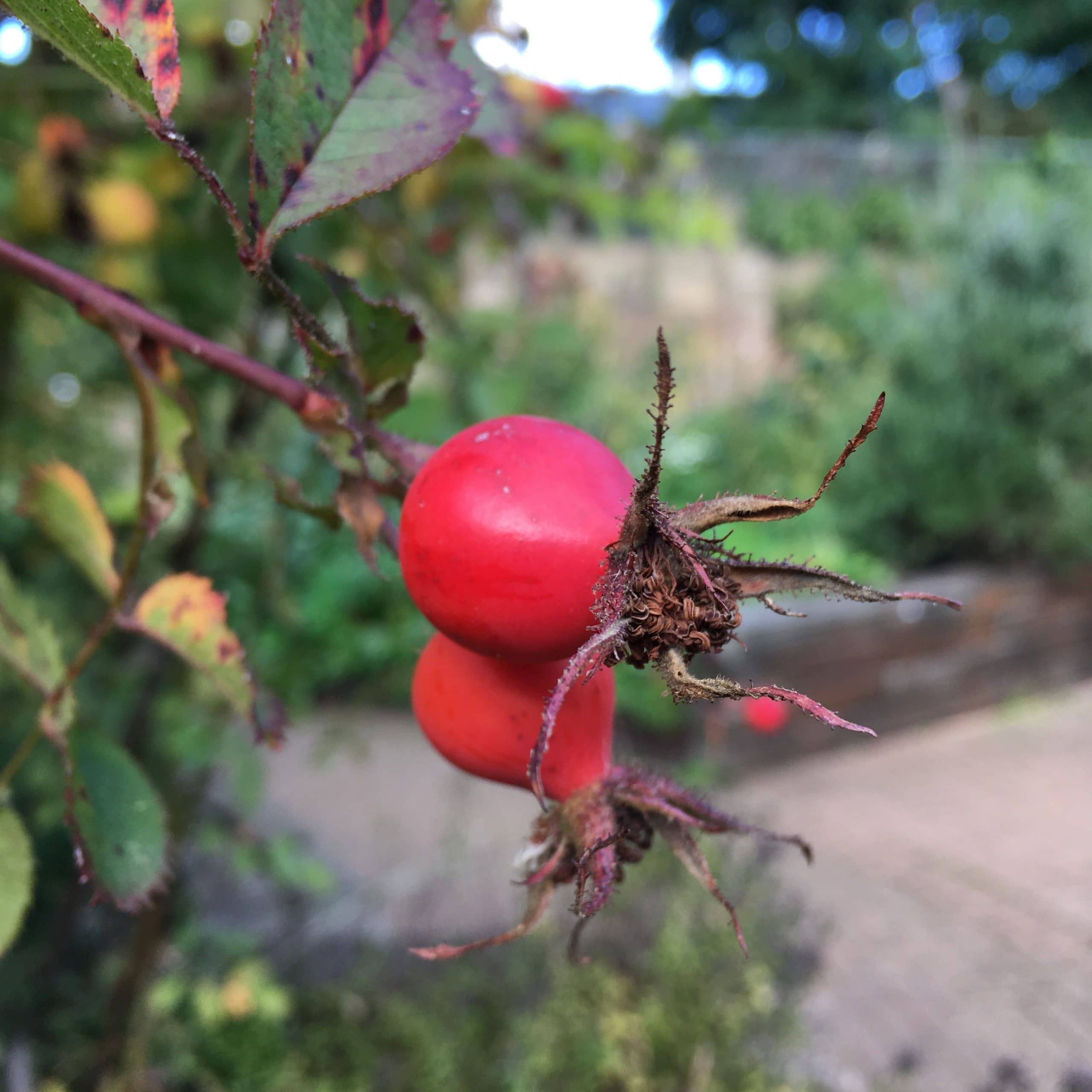 All Roses produce hips but it is the Dog rose and Rugosa Rose which produce hips that are the favorite of many garden birds. The hips provide an important food source during the winter when insect numbers are low and grounds are frozen making worm-catching a difficult task. Thrushes, Blackbirds, and Waxwings are some common birds that make use of these vitamin C packed fruits!
Written by Ruth Ridley