A good year for the Herb Society!
Early in 2014, the Herb Society committee met up for a strategic review to consider the best way forward in terms of aims, membership and communication. This has led to increased visibility on the web this year, a new logo and many other benefits.
New Herb Society logo
This year saw our new logo design. It was felt that the previous design, although adding a level of gravitas to the Society, was rather outdated with a display of Roman numerals along the bottom that few people would relate to (actually referring to the founding of the society in 1927). So the new design was purposefully light, airy and colourful, and hopefully creates the feeling of a profusion of foliage and flowers.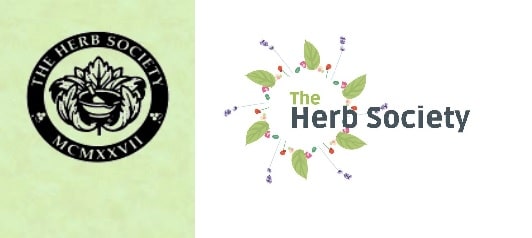 Herb stand at RHS Tatton Park Flower Show
Congratulations again to Barbara and Peter Depledge and their team of volunteers from the North West group of the Herb Society who won a Silver Gilt for their stand. Local groups are an important and growing area of our Society, and a great way to meet like-minded people.
New Trustees
We were pleased to be able to attract three new trustees in 2014. Sitting on the council, this is an important voluntary role which enables our Society to take on new challenges.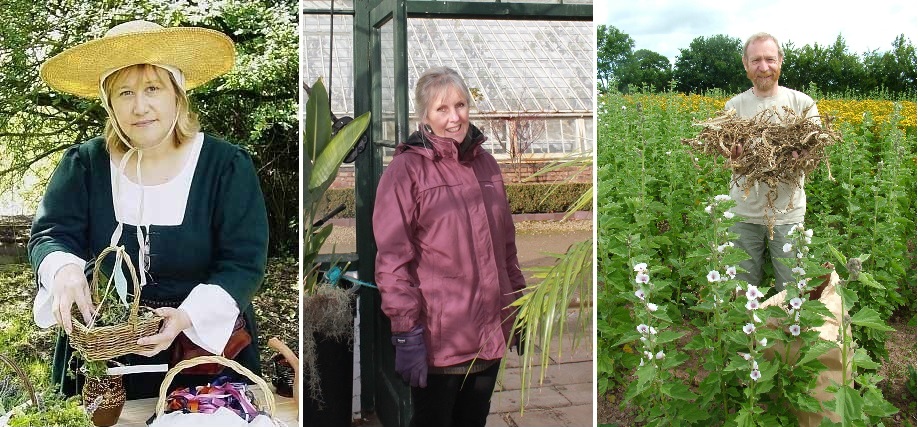 A new Herb Society President for 2015-6
We have very much enjoyed having Jekka McVicar as President. With her wealth of specialist herb knowledge, she has been invaluable to the Herb Society for the last two years and we are very sad that her time representing us has come to an end.
We were very excited to be able to secure Toby Buckland for the role in 2015 to 2016, who brings a high profile and infectious enthusiasm to the position along with his extensive plant knowledge. View press release
A new Herb Society Chairman
We were very sad that Gwenneth Heyking made the decision to stand down as Chairman at the end of 2014. Gwenneth says 'I couldn't have been involved with the Society at a more exciting time. It has been a period of great change, all of it for the better, with Board members working incredibly hard.' She has worked as a trustee for seven years, and was heavily involved in the development of our new website and logo. View press release
We are pleased to welcome existing trustee Barbara Depledge to the role this month. Barbara has already been very successful in developing our Local Groups. She is a retired pharmacist with a great interest in herbs, and was instrumental in our success at Tatton Park.
Herb Society on the Internet
I have been Social Media Advisor for about a year and have enjoyed being able to help such an enthusiastic group of people. I have been pleased to develop our Facebook and Twitter presence, and started this blog. We also now have a Pinterest account (if you are not familiar with Pinterest, it is a way of collecting together useful links, where each link is represented by an image, for example one might collect "lavender recipes" in one place or "herb garden designs").
It has been lovely to receive feedback from members who have noticed the increased level of communication of the Society.
Also new this year is the Herb Society email newsletter, which is written by Nicky Westwood, a long-term active member of the Society. This offers all sorts of herb-related hints and tips, and is currently offered as a member benefit, being delivered in the months that Herbs magazine is not sent out.
The design for the new website is in place and was unveiled at the AGM at RHS Wisley. Council members are now working hard to review and update all information to be transferred to the new website. I hear that it is expected to go live in the not too distant future. In the meantime the old one, although slightly clunky, is a still a mine of useful information!
Herb Society member pics 2014
Thanks to everyone who was in touch last year with news and pics of herbs or events you were proud of! Do continue to contact me (ruth@herbsociety.org.uk) with news and I'll put it on Social Media! Here are some of our 'best bits' from 2014:
Written by Ruth Ridley